Our Professionals
The Johnson Financial Group team is comprised of passionate, highly-skilled professionals that have dedicated their lives to helping clients discover their why and align their wealth with their values. Founder Rodger Johnson, Partner Tiffany Kirgan, and the rest of the JFG team all take part in helping to guide you along your journey of discovering your vision, defining your legacy, and making the lasting impact you seek.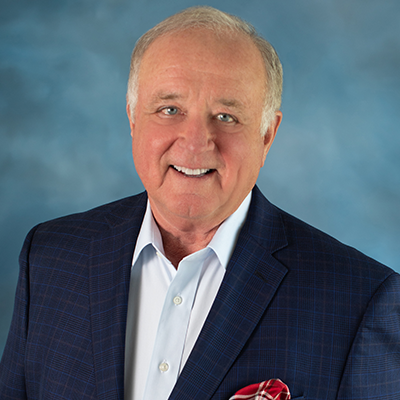 Rodger K. Johnson
CLU®, ChFC®, CAP®, CFP®, MSFS, RICP®
Chartered Financial Consultant
Partner, Johnson Financial Group*
Rodger Johnson is a native East Texan currently residing in Bullard. He entered the Financial Services Industry in 1978 and earned a Master of Science in Financial Services from The American College. An avid believer in continuing education, Rodger holds designations as a Chartered Financial Consultant, Chartered Life Underwriter, a CERTIFIED FINANCIAL PLANNER™ practitioner, a Chartered Advisor in Philanthropy (CAP®), and a Retirement Income Certified Professional. He has facilitated CAP® classes in Tyler and Dallas, TX, assisting attorneys, investment and insurance professionals, and non-profit directors in understanding the bigger questions facing affluent families regarding their philanthropic endeavors.
Rodger's 40-plus year tenure assisting multigenerational family businesses, closely held corporations, and high net worth individuals equips him with invaluable insight and perspective. Rodger believes clients find great solace in having The Bigger Conversations™ – conversations that stretch their minds and hearts into new and empowering realms of their own thinking. When The Bigger Conversations™ precede discussion around legal structures and financial instruments, the resulting technical planning takes on greater meaning and therefore greater momentum. Planning is no longer about how the strategies work, it's about what the plan can aspire to achieve.
Rodger is a nationally recognized speaker on these topics. He is also a member of various industry groups including the National Association of Insurance and Financial Advisers and the Association of Advanced Life Underwriters. He serves on the New York Life Advisory Board of Directors and is the Foundation Chair for The American College.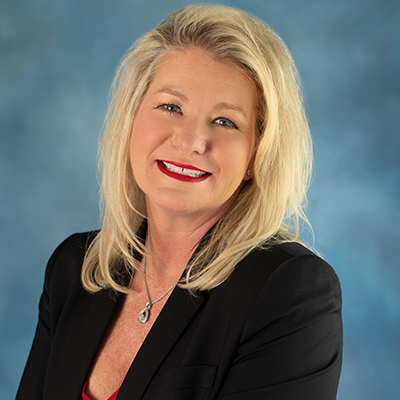 Tiffany Kirgan
CFP®, CAP®, CLU®
Partner, Johnson Financial Group*
Tiffany Kirgan entered the financial services industry in 1996 with a Bachelor of Science degree from the University of Texas at Tyler. Holding true to her love of education and commitment to her clients, she is a CERTIFIED FINANCIAL PLANNER™ practitioner who has also earned the Chartered Advisor in Philanthropy (CAP®), and Chartered Life Underwriter (CLU®) designations. In addition to continuing her own education, she has facilitated CAP® classes in Dallas and Tyler assisting others obtain the CAP® designation. Tiffany is a graduate of Leadership Tyler Class 23, a member of the National Association of Insurance and Financial Advisers and the Association of Advanced Life Underwriters and a graduate of Leadership Texas, class of 2018.
As a partner in Johnson Financial Group, she works with multigenerational family businesses, closely held corporations, and successful professionals in the areas of business succession planning, wealth transfer to the second and third generations, wealth management, and philanthropic vision development. Her experience has allowed her to work with first generation wealth creators to design and develop successful strategies for their family's future, and to walk step by step with second and third generation wealth receivers as they navigate the landscape of a new financial reality. Her experience and commitment to a family's legacy helps families perpetuate their impact and continuity for generations to come.
"Only the most meticulously executed strategies have the power and potential to outlast your outcome. A single detail left undone can unravel your Why."
Our Advanced Planning Resource
The Nautilus Group® is an exclusive resource accessible to Member Agents working with affluent, high net worth and business owner clients. Nautilus provides a range of consultative services and technical case design to support its Member Agents in presenting estate, business, charitable, insurance and retirement strategies to their clients and their clients' advisors in these key areas: Family Protection, Estate and Legacy Planning, Business Succession and Exit Planning, Executive Benefits, and Philanthropy.
Since every client has unique requirements, The Nautilus Group® staff and its Member Agents employ an individualized case development strategy, working on a team basis with the clients' professional advisors.
Member Agents of The Nautilus Group®, through their expertise and commitment to this team approach, can provide resources, services and solutions that help their clients work with their own professional advisors to attain clarity on their financial situation and also help achieve their business and estate planning objectives.
This consultative process fosters an understanding between the client, the Nautilus Member Agent, and the client's circle of advisors. Working hand in hand with the Nautilus staff, Member Agents present their clients with state-of-the-art planning strategies and customized case analyses designed to meet the clients' complex objectives. The one-on-one case design process used by Nautilus is tailored to the unique requirements of each client, achieving a better understanding of the complex needs and goals of each individual.
The Nautilus Group® is located in Dallas, TX and is staffed by an elite team of professionals experienced in law, taxation, accounting, business, insurance, finance and philanthropic planning. This team provides dedicated support for Nautilus Member Agents, an elite group of experienced insurance and financial industry leaders, firmly committed to a team planning concept.
The Nautilus Group® is a service of New York Life Insurance Company. Neither The Nautilus Group®, its member agents, nor its staff provide tax, legal or accounting advice. Clients are urged to seek the advice of their own professional advisors before implementing any planning strategies.