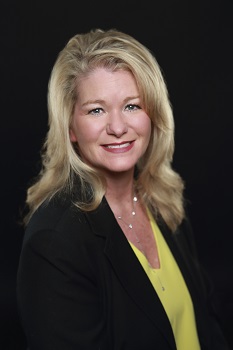 Tiffany
Kirgan, CLU®. CFP®, CAP®
Financial Adviser
Tiffany Kirgan entered the financial services industry in 1996 with a Bachelor of Science degree from the University of Texas at Tyler. Holding true to her love of education and commitment to her clients, she is a CERTIFIED FINANCIAL PLANNER™ practitioner who has also earned the Chartered Advisor in Philanthropy (CAP®), and Chartered Life Underwriter (CLU®) designations. In addition to continuing her own education, she has facilitated CAP® classes in Dallas and Tyler assisting others obtain the CAP® designation. Tiffany is a graduate of Leadership Tyler Class 23 and a member of the National Association of Insurance and Financial Advisers and the Association of Advanced Life Underwriters.
As a partner in Johnson Financial Group she has the privilege of working with multigenerational family businesses, closely held corporations, and successful professionals in the areas of business succession planning, wealth transfer to the second and third generations, as well as a unique approach to philanthropic vision development, Outlast Your Outcome. Tiffany has a keen ability to connect with second and third generation clients who benefit from continued development and education regarding their family's wealth. A major component of this development involves transferring social impact values that can be modeled by the first generation. Tiffany facilitates The Bigger Conversations – conversations that allow family members to stretch their hearts and minds into new and empowering realms of their own thinking. By having these conversations with each generation, and the family as a whole, Johnson Financial Group helps families perpetuate their impact and continuity for generations to come.
Tiffany and her husband, Ramon, have been married since 1995 and live in Bullard, TX. Their two daughters, Lexi and Allie Rae, are active in school, sports, and church activities. Tiffany fills her passion for sharing her time and talents by serving on various boards in her community including the Bullard ISD School Board, the Bullard Education Foundation, the Bethesda Foundation, and the East Texas Communities Foundation. Additionally, she teaches Sunday school and serves as a youth leader in her church.
Tiffany's personal motto is, "If I've learned something new today, it's been a great day!"